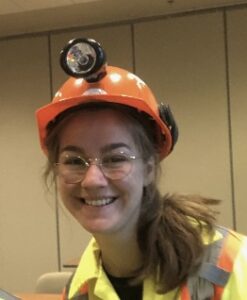 Pronouns : elle/she
Affiliation : Undergraduate Mathematics and Physics student at McGill University
LinkedIn: https://www.linkedin.com/in/simone-t%C3%AAtu-414317190/
Instagram: simone.tetu
Bonjour!
I'm Simone, the SAC Undergraduate Chair and a third-year Mathematics and Physics student at McGill.
On the SAC, I'm mostly involved in organizing our events and coordinating the Council's activities and administration.
Outside of labs and classrooms, I'm a member of the Comité intersectoriel étudiant of the Fonds de recherche du Québec (FRQ) and engage in various outreach projects. In my spare time, I'm often playing the piano or running outside!
Feel free to contact our team if you have any questions, comments, or ideas. We always love to hear from the students we represent!