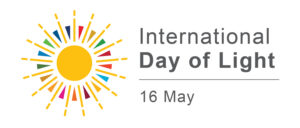 The Canadian 2022 UNESCO International Day of Light will be celebrated via a virtual booth at the Canada-Wide Science Fair, which the executive committee will be responsible for coordinating.
The Student Advisory Council would like to share a call for volunteers to join the executive committee for this year's International Day of Light .
There will be opportunities, moving forward, in being a part of celebrating of the International Day of Light in future years.
If you are interested in being involved, please complete the following form. Deadline to sign up is March 8.